Dual Motor Solar Boat Lift Kits
Lake Lifter offers the world's safest, most advanced, battery/solar powered dual boat hoist motor kits that include Dual DC Flat Plate Motors and superior-quality Solar Charging Kits.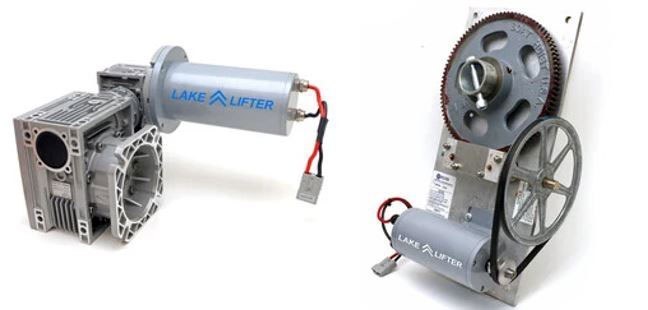 Our DC BOAT HOIST MOTORS - FLAT PLATE STYLE feature speed, safety, and convience without the hassle and expense of electrical wiring. They are built with heavy duty control switches, waterproof connect system and wiring, all making installation quick and easy. The Flat Plate Style Lake Lifter Boat Hoist Motor fits and uses existing gear place, belt + pulley hardware.